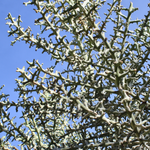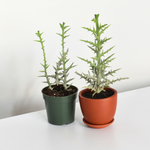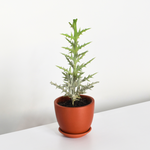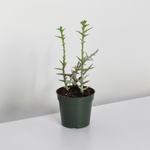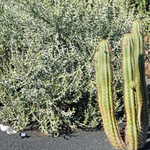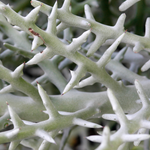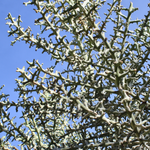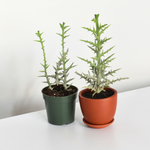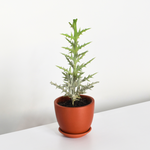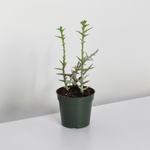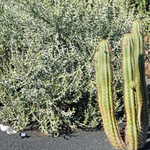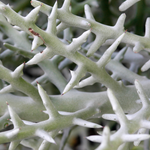 Euphorbia stenoclada Silver Thicket Succulent
Regular price
Sale price
$25.00
Unit price
per
Sale
Sold out
Details
Introducing the Euphorbia stenoclada – the botanical rockstar that will have your plant collection swaying to the beat of Mother Nature's groove! 🎸🌿
Unapologetically hip, this plant's sculptural prowess and charismatic charm make it the Mick Jagger of the succulent world. With its slender, gracefully curving stems reaching for the sky like an enthusiastic crowd during a sold-out concert, the Euphorbia stenoclada effortlessly steals the show in any room it graces.
And oh, the green fashion statement it makes! Dressed in lush, emerald-green leaves, it's like it's always ready to hit the red carpet of your living space. But this superstar doesn't demand the spotlight; it's content to be the life of the party without hogging the limelight.
A low-maintenance diva, the Euphorbia stenoclada knows how to keep the paparazzi (aka plant enthusiasts) happy. Thriving on neglect, this succulent demands nothing but a sunny spot and well-draining soil to keep those good vibes flowing. No backstage drama here!
Caution: While this plant may seem as tough as a rock 'n' roll icon, it hides a secret weapon – those striking spines! But don't worry, they're just for show, not a wild stage dive into your hands.
Whether you're a seasoned plant enthusiast or just diving into the green scene, the Euphorbia stenoclada promises an encore performance of beauty, style, and resilience. Get ready to raise your botanical anthem to the sky and let this rockstar plant steal your heart! 🎤🪴
Available in the following packaging based on your preference:
Nursery Pot - Standard plastic 4-inch planter pot that can be placed inside a larger pot or left as is until it outgrows it.
Marie Terracotta Planter - 4.5" Terracotta planter with matching saucer for drainage. 

Looking for more plant goodies? Check out our accessories.
For added humidity, our Lyfe Rose Gold Signature Mister will make a perfect addition to your plant shelf for both function and beauty. We also recommend adding our Plant Shield & Shine to your order for routine maintenance and pest prevention.  
Our plants are shipped from our indoor greenhouse in South Florida. Please note all our plants are one of a kind and if you want to message us we can send you a picture of the exact one you will receive. The product image here is intended to be the best representation of what you can expect to receive but yours may have slightly less or more growth depending on the crop we have when your order is placed. Any lifestyle pictures are meant to demonstrate how a fully grown or more mature plant looks for you to get a sense of it in your space.
About the Plant
Botanical Name

Euphorbia stenoclada 'silver thicket'

Common Names

Silver thicket

Plant Type

Succulent, shrubby bushy

Mature Size

Can get very tall in the right environment 8ft tall or more; Can spread 2 to 3 foot

Sun Exposure

Full Sun

Soil Type

Fast draining mixes, however not a drought resistant plant, needs regular watering

Soil pH

Any

Bloom Time

Seasonal bloomer once mature enough.

Flower Color

Pale yellow tubular flowers

Hardiness Zones

Zone 9-12 outdoors; may grow indoors in containers with enough light

Native Area

Africa
Shipping & Returns
All our plants ship exclusively with UPS to ensure they arrive timely and in good condition. We ship most of our plants Mondays & Tuesdays to most of the USA to ensure they arrive speedy to your location. If you order on a Tuesday after 12 PM ET it is possible that we would not ship it till the following Monday.
We monitior the weather in each destination location to maximize the shipping time and utilize thermal protection to ensure that the plant is protected. You can add a heatpack or thermal bag to your order if temperatures at night fall below 40 degrees.
You can visit our shipping policy to learn more.