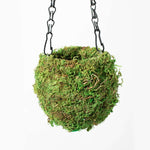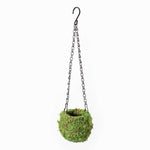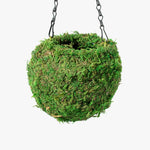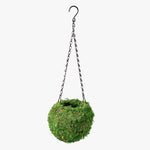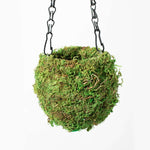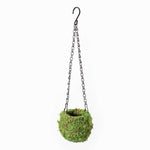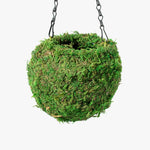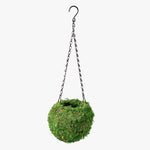 Fresh Green Kokedama Moss Hanging Planter Ball
Regular price
Sale price
$28.00
Unit price
per
Sale
Sold out
Details
Perfect for many epiphytic (grow on something else) plants and looks great just hanging out there! We love these for orchids, philodendrons, pitcher plants, and many of our trailing plants. Easy to water by soaking and really letting the roots breathe by having a full moss circle around your root base. This design comes from the Japanese Gardening style and is called a "kokedama" coming from the centuries-old practice of bonsai gardening. Traditionally the moss ball is created around the plant root ball but this planter allows you to choose your preferred medium and "pot" your plant into it. These come empty. The green moss is preserved and not living. 
In nature, many forest and tropical plants achieve lush growth by climbing along tree trunks and attaching their roots to moss-covered bark. This helps recreate a similar environment but in a hanging ball that you can move with you. 
Available in a 4" and 6" size but the openings are slightly smaller than that. Includes the black chain and top hook for hanging. 
4" Ball Size: 12" chain - 3" opening - 4" diameter
6" Ball Size: 12" chain - 4" opening - 6" diameter
Shipping & Returns
All our plants ship exclusively with UPS to ensure they arrive timely and in good condition. We ship most of our plants Mondays & Tuesdays to most of the USA to ensure they arrive speedy to your location. If you order on a Tuesday after 12 PM ET it is possible that we would not ship it till the following Monday.
We monitior the weather in each destination location to maximize the shipping time and utilize thermal protection to ensure that the plant is protected. You can add a heatpack or thermal bag to your order if temperatures at night fall below 40 degrees.
You can visit our shipping policy to learn more.
Great plant - very healthy and happy!
My plant arrived carefully wrapped and well cared for. So healthy!