Our Story - The Plant Lyfe Journey
In 2020 Ofra & Ayelet decided to start sharing their love of plants and Verdant Lyfe was born. 
Born from a love of plants founded by the Mother Daughter team of Ofra Gaito and Ayelet Faerman. Ofra Gaito, a former cosmetics executive, wanted to introduce people to a hobby she loved for years and used as her personal therapy following many of her life challenges and Ayelet Faerman, a Florida attorney, a full on foliage and garden lover decided to start a new venture together when the stars aligned for them both to be available and share their mutual love with a wider audience. Verdant Lyfe was born to help and share plants with both seasoned plant lovers and new plant beginners. Start your plant obsession with our plants, based in Sunny South Florida we have a beautiful assortment of plants, planters, plant inspired home decor.
Our plants are all locally sourced in Florida from various farms that use a mix of organic farming methods and sustainable agriculture. We pride ourselves on having a unique plant assortment based on each season and trend.
Please contact us at 786-244-3888 or by email to hello@verdantlyfe.com if you have any questions for us or want personalized recommendations.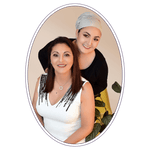 Hear from some of our customers about why they love plant shopping with us
Wonderful Customer Service
I'm very pleased with my purchase. Having seen it in a magazine article, I wanted the mounted elk horn Fern. But I never expected such good customer service. In today's environment, it's unusual to find companies (and employees) actually fulfilling promises. Verdant Lyfe astounded me by contacting me with updates on the delivery. I had given a post office box; they called to explain that it would be better to use a street address as they could not guarantee the plant's health if shipped by nail. When the plant arrived, it was carefully protected during shipment. More so than I anticipated. I will definitely purchase other plants.
- Janice G.